After our conversation regarding the re-opening of the copper mines in the U.P., we thought a little history on the subject might be in order!
The Michigan State Geologist Douglass Houghton (later to become mayor of Detroit) reported on the copper deposits in 1841, which quickly began a rush of prospectors. Mining took place along a belt that stretched about 100 miles southwest to northeast through Ontonagon, Houghton, and Keweenaw counties. Isle Royale, on the north side of Lake Superior, was extensively explored, and a smelter built, but no mining of any importance took place there. Some copper mineralization was found in Keweenawan rocks farther southwest in Douglas County, Wisconsin, but no successful mines were developed there.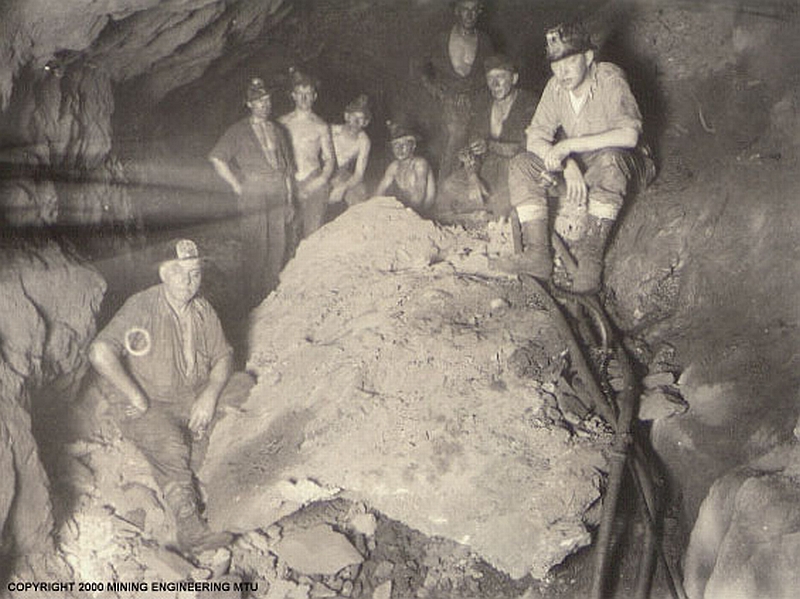 Copper mining in the Upper Peninsula boomed, and from 1845 until 1887 (when it was exceeded by Butte, Montana) the Michigan Copper Country was the nation's leading producer of copper. In most years from 1850 through 1881, Michigan produced more than three-quarters of the nation's copper, and in 1869 produced more than 95% of the country's copper.
In the early 20th century, copper companies began to consolidate. With very few exceptions, such as the Quincy Mine at Hancock, the mines in the Copper Country came under the control of two companies: the Calumet and Hecla Mining Company north of Portage Lake, and Copper Range Company south of Portage Lake.
By 1968, Calumet and Hecla was purchased by Universal Oil and became the company's Calumet division. By this time the Calumet and Hecla's original conglomerate workings had been abandoned and stamp sand reclamation had ended. The mines did not even produce enough copper to supply the company's internal demand. The company opened several new shafts and dewatered several old ones in hopes of finding additional wealth, but none were successful. Later that year, Calumet and Hecla's mine workers went out on strike, and the new owners closed the mines for good.

Click To Submit Press Releases, News, Calendar Items, and Community Events to mediaBrew radio stations WFXD, WKQS, WRUP, GTO, Fox Sport Marquette, and The Gift 106